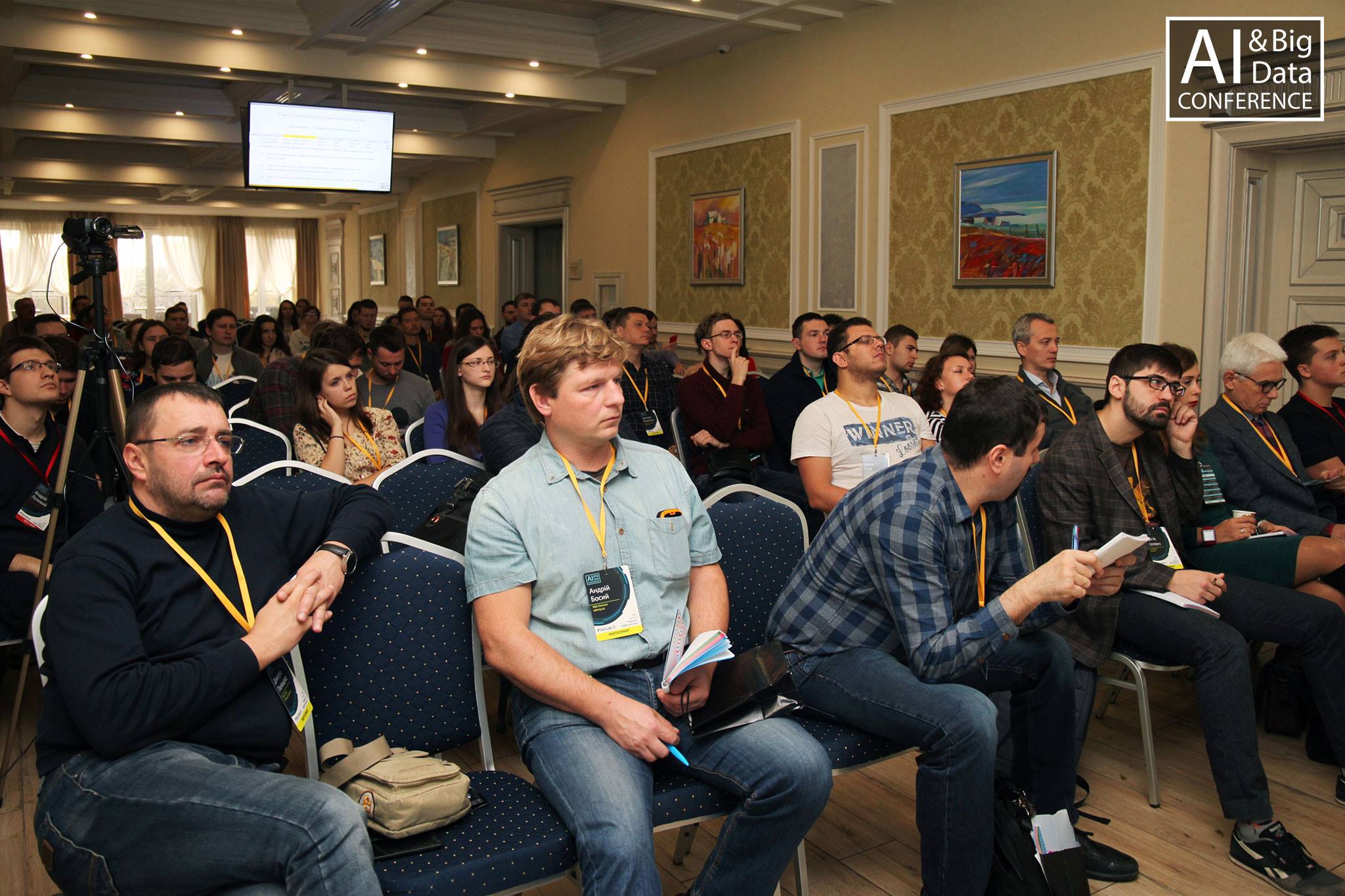 Data Science and Engineering Conference in Lviv become regular. Good time to meet your colleagues, students, and teachers, of course.  In general – some Data Science presentations were from Data Engineering flow and vice versa. What was really interested in this event from my point of view.
Volodymyr Getmansky showed a model that tries to colorify a  satellite image and recognize its scale. Surprisingly, even 20K of input images with labeled (by the way using some computer vision techniques) distances was enough to train regression model that recognized map scale with nearly 20-30% accuracy. Really global problems can be solved by moderate-size datasets.
Prognosis is not a regression problem, even if looks similarly – that is what Taras Firman showed in his presentation about time series analysis. More data seasoning analysis plus feature engineering and less complexity of heavy RNNs – that is a simple receipt of efficiency in this field.
How to add semantic to an image – brilliant idea described by Oles Petriv as a result of his experience in computer vision and natural language processing. Just prepare a map of all words in 300-dimension space, measure distance between them and connect this information to CNN that does object detection. As result, it is possible to find "speed" or even "spring" on a picture – very impressive and the only presentation with a live demonstration.
Panel discussion "From buzzwords to reality" tried to evaluate the hype around "Optimization" in "Applied Mathematics" that became a "Machine (Deep)  Learning" in "Data Science". Everybody agreed that this DS bubble is similar to DotCom rush in 2000x, however, we believe it will become mature and predictable as software development.
Interesting presentation on Data Engineering flow made by Neuromation representative Denis Popov. The company prepares pictures of goods to feed the neural networks. Business idea lays in freeing merchandizers from inspecting store shelves, what is understandable, but generate artificial data from 3D-models to train artificial NN – that sounds like a very temporary enterprise and introduces another challenge for data science community to go from supervised learning to real intelligence.
Also Read: Lviv AI & Big Data Day collected Data Science people from Ukraine
Author:
Andy Bosyi, CEO/Lead Data Scientist MindCraft
Information Technology & Data Science