The utmost attention to detail is at the core of MindCraft's philosophy.
Before we get down to work, we always do our homework, carefully researching both the technical and business sides of the project.We believe that a deep comprehension of the business problem is the only way to really understand the task at hand. This is what helps us truly bring value to our partners and clients.
We are pleased to have had a chance to work with one of the largest IT companies in Eastern Europe. And we are extremely grateful for their positive feedback on Clutch:
"MindCraft.ai's team of data scientists thoroughly analyzed the platform and provided excellent suggestions for improvement. Their detailed report will, in the long run, be very useful for implementing the required changes. They're a knowledgeable team that's open and easy to communicate with"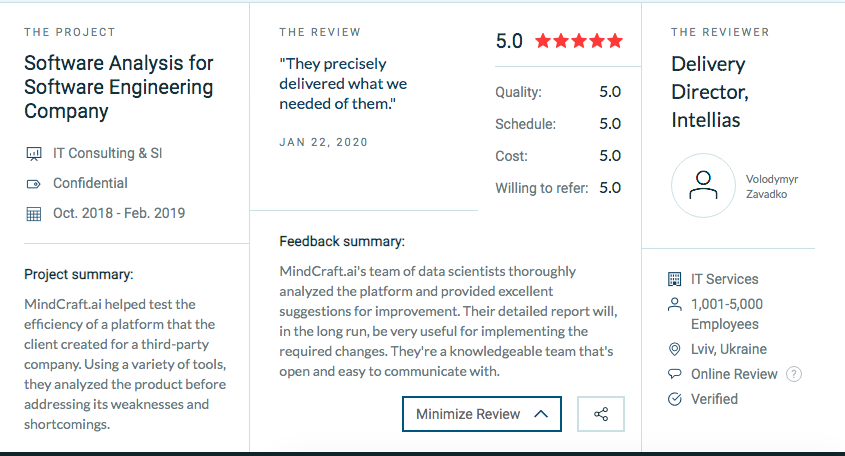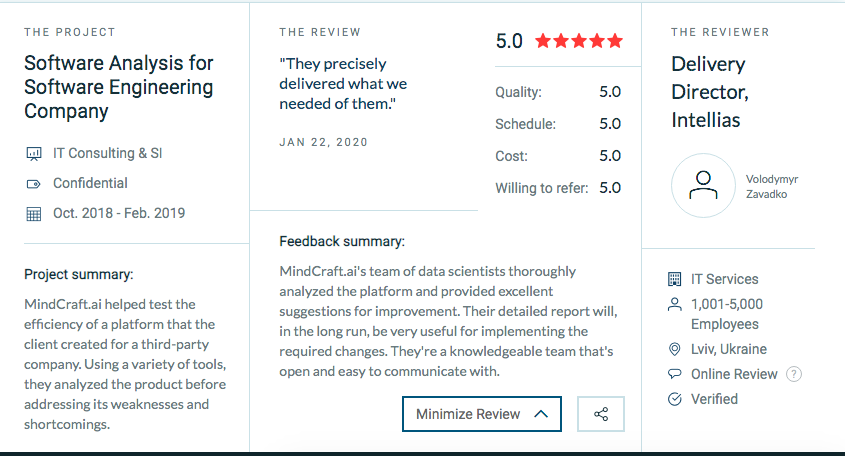 Thank you for putting your trust in us. Find more customer reviews about MindCraft on Clutch.
you might also like…