As in any consulting business, recommendations and referrals play a very important role in MindCraft. Many of our clients came through recommendations from our other clients. That is why in 2019 we decided to find an independent platform where our clients could leave their honest feedback about working with us, about the things we could improve; a platform, where we could showcase our projects and our activities. Clutch seemed to perfectly match our goals to be a top AI Services Company.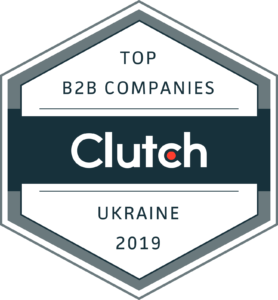 During a very short period of time, our profile gained popularity on Clutch, being very focused on our favorite niche – Data Science. Thanks to Clutch, people interested in ML&AI projects are able to learn more about us and what can best describe what MindCraft is really about other than the reviews of our clients? We are happy and honored that Clutch recognized us as a Leading B2B AI Company and for this, we are grateful to our clients and those people interested in what we do. Constant feedbacks help us to move forward and reach new heights, and Clutch has become an important communication tool for MindCraft. This recognition got us thinking about how it all started, and we decided to share the story with you.
Guides, Not Just Consultants

MindCraft's story began in 2017, when a team of software developers, business analysts, and Ph.D. scientists decided to combine their vast experience and founded a company focused solely on what they were all passionate about – Data Science.
This particular direction is very valuable to us, as every member of the team had independently built their own AI engines long before MindCraft was created. In the early 2000s, we were receiving Ph.D. degrees in Computer Science, teaching at the leading European universities and winning top awards with the AI Construction machine.
Our business analysis knowledge and experience allowed us to develop big companies working in various niches. We helped companies reach the top in their industries and get recognition as subject matter experts. That is why we spend so much time analyzing the client's business needs.

We want to make sure that the AI solutions we create will truly bring maximum value for the client, solving challenges and helping to significantly optimize and streamline business processes. This is also what clients tell us they appreciate most when they come back for repeat business. This is what they tell their friends and colleagues while recommending us as an AI service partner. We're happy to see that it's also reflected in our Clutch reviews.

We are more than a consulting and development company. We are an R&D partner that works as a Data Science extension of our client's business, with their needs and interests at heart.
Throughout our experience in software development, we've accumulated an extensive toolbox, and a deep understanding of technologies, their capabilities, and peculiarities. Java, C#, Ruby, JavaScript, Python, R – these are all the tools that we use to help our clients realize their wishes and ideas. What's most important, over the years we've tried these tools in various cases and now we understand their strong and weak points so that we can guide our clients towards choosing a perfect-matching toolset for their purposes.
Delivery That Inspires
In recent years, we got to know many businesses, from startups to Fortune 500 companies, in various domains – Automotive, Banking, Agrobusiness, etc. The work we did for these clients has become an important experience asset for us. But what helped us analyze each client's business and adapt to each industry equally well was our delivery process.

When it comes to delivery, transparency and efficiency are the two main factors for us. We do our best to build a transparent Agile project management process, based on the principles of communication and trust. While being unyielding in its core priorities, our process allows for flexibility. Customers can shape certain research aspects according to their wishes, and we can always explain why things work in a certain way and what are the alternatives, their pros, and cons. Every client experiences first-hand how AI engines are created and can get inspired by the process. Our experience shows that the well-structured and well-communicated delivery process is among the key metrics for our clients as well, as reflected in multiple reviews and feedback.

Thank you for your trust
Regards
Team MindCraft
you might also like…